Chef Huy came to the United States in 1989 and his family opened a Chinese restaurant in 1994. In 2000, Huy started his career in Japanese and sushi cuisine at Fuji Sushi Bar. Huy was trained by one of Fuji's finest chefs. In 2007, Huy was promoted to Head Chef at Fuji. He left in 2009 to help a friend open Flying Fish Sushi Bar.
During his time at Flying Fish, Huy continued to polish his fine art in sushi and trained many up-and-coming established chefs. With more than 20 years of experience combined in the hospitality business, Chef Huy and his former partner opened Akira Sushi Bar on February 25th, 2012.
Chef Huy now owns and operates Akira Sushi Bar as the head chef. He oversees all aspects of the business including chef training, management operation, and menu design. As Chef Huy desires to deliver first-class taste to all his customers and remain on the leading edge of his craft, he continues to study and refine his skills and shares this ever-increasing knowledge, as a true mentor, with the Akira Sushi Bar team.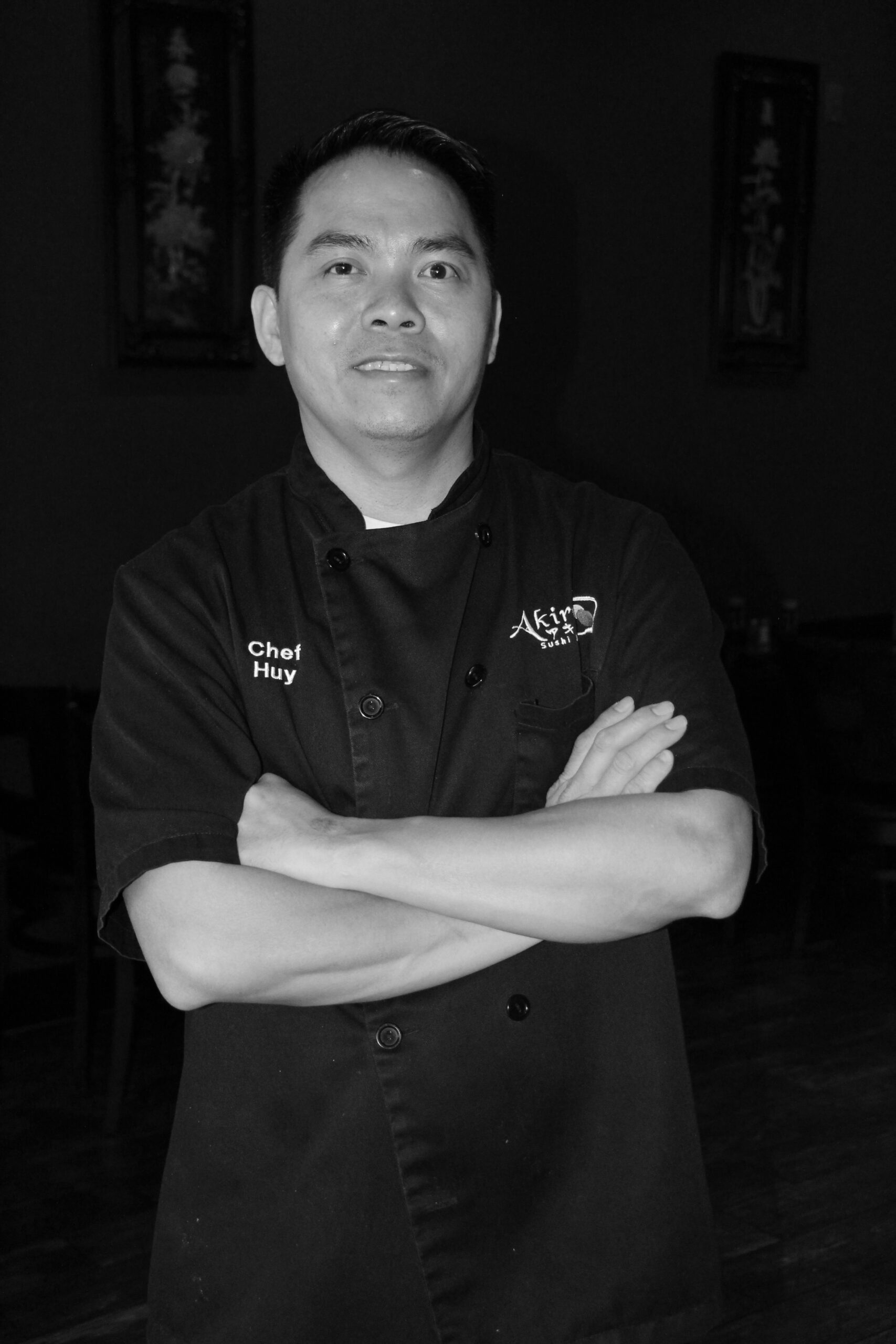 Dine-In or Carry Out
Call Now
Open hours
Monday - Thursday 11 am - 9 pm
​​Friday - Saturday 11 am - 9:30 pm
​Sunday CLOSED
Our Address
9455 Owasso Expressway Frontage Rd.
Owasso, OK 74055